Ctrip.com Boosts Global Drive With Name Change to Trip.com
China's leading online travel site operator has proposed changing its name from the current Ctrip.com to Trip.com, reflecting its ambitions to become more active in a global market where it is already competing directly with international players like Expedia and Priceline.

Ctrip.com International Ltd.disclosed the plan in itssecond-quarter results announcementthat showed slowing revenue growth as its core China-based business faces growing competition from strongly-backed rivals including Meituan Dianping, China's leading online-to-offline services provider, and Fliggy, which is owned by e-commerce giant Alibaba.
Trip.com is Ctrip's main portal targeting travelers based outside of China, offering services to more than 20 markets. It also owns the online travel search site Skyscanner, which it bought in 2016 for up to 1.4 billion pounds ($1.7 billion)
"The new name reflects the services and products we provide, and can be easily remembered by global users," said Ctrip Chairman James Liang, speaking of the proposed name change. "In October, we will celebrate the 20th anniversary. Over the next decade, we will strive to become one of the most innovative and respected companies in the global travel industry."
Ctrip's international revenue, which includes purchases from both outbound Chinese tourists and overseas-based tourists using Trip.com and Skyscanner, now accounts for over 35% of Ctrip's total revenue, said CEO Jane Sun on a conference call to discuss the company's results, including the name change and international push. Chinese outbound travel accounts for the majority of that, between 20% and 25%, while Trip.com and Skyscanner provide the remainder, she said.
"We expect this to become 40% to 50% in the next three-to-five full years," she said on the call, referring to the total international revenue contribution.
Despite Ctrip's big hopes for the international market, its international sales are still a highly money-losing operation. The company lost about 2.7 billion yuan ($379 million) before income tax expenses from its foreign components in 2018, which includes its interests in overseas entities, according to its latest annual report. By comparison its older domestic business posted a pre-tax profit of about 4.7 billion yuan last year.
The company is already profitable in Hong Kong, where it has a longer operating history, and is close to breaking even in other nearby markets like South Korea and the Japan, according to Sun. "But again, for the Trip.com, we are still in the very early stage of expanding our market share in (the) outside world," she said. "So, we are still expecting some investment in the — not only the marketing, but more importantly, in the product development side to make sure that we have the best product to serve the local market."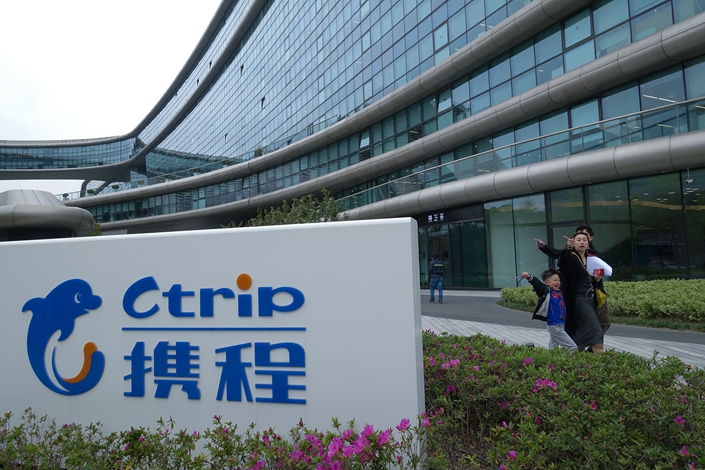 Ctrip headquarters in Shanghai, April 13, 2018. Photo: VCG
Ctrip announced the name change and discussed its international expansionas China's slowing economy and competition create a drag on its overall revenue, which has slowed gradually through the year. Its revenue grew 19% in the second quarter to 8.7 billion yuan, and it forecast that growth rate would drop to between 10% and 15% in the third quarter. Both levels are below the 21% growth that Ctrip reported in the first quarter of this year.
The company posted a net loss in the second quarter due to investments unrelated to its core business. But its operating profit, which reflects just the performance of its core operations, grew 84% to 1.3 billion yuan.
Media Contact
Caixin Reporter: Yang Ge
Email: geyang@caixin.com
Twitter: @youngchinabiz
Trip.com Google App
Trip.comApple App
Trip.comFacebook
---
Club Med Confirm Continuing Strong Bookings for Their Bali Beachside Resort
Club Med confirm strong bookings ahead of the May to July peak dry months season.
Between fields of rice paddies and temples, the Club Med Bali Resort is a sanctuary for families and friends on the shores of Nusa Dua. With masses of space to unwind, contemporary design inspired by local culture, an adults-only Zen Pool overlooking a lush field of palm trees, a holiday to Club Med Bali rejuvenates body and spirit.
There are so many things to do at the resort from visiting the floating restaurant with delectable al fresco dining, exploring the nearby temples or be pampered in the Spa by MANDARA. Plus, embrace the spirt of local culture with Balinese cooking lessons and evening shows. Club Med Bali holidays have never been so blissful!
Little ones are well catered for and can fly on the trapeze or play about in the splash pool with new friends in a safe environment.
It is no wonder Bali is one of Australia's favourite holiday destinations. Towering coconut palms and long, sandy beaches under the warm tropical sun. Tourists love Bali for the rich cultural and spiritual history they can explore, with fragrant foods, temples and traditional festivals which explains the strong tourism numbers in recent years.
Emma Cayeux, spokesperson for Club Med said, "Bookings are strong for different times of year with surfers wanting to catch the best waves between April & October, and chasers of culture booking to attend the Nyepi Festival in March or the Galungan Festival in February" She went on to say, "Bali has something for everyone and our kids club activities make it a truly great all-inclusive family holiday resort."
About Club Med
Club Med is the worldwide leader in upscale Premium All-Inclusive Bali holiday Packages. Guests have the freedom to enjoy the wide variety of services and activities that our Resorts offer, be it on their own or with others.
The extraordinary Club Med experience includes accommodation with refined comfort, all gourmet meals, all-day bar and snacking, a wide selection of sports and leisure, night entertainment and parties, as well as children's clubs for all ages. Guests get to enjoy true quality time with their loved ones knowing that everything is safe and taken care of.
With over 67 resorts located all over the world, including all inclusive resorts Thailand, vacationers may look forward to spending a truly unforgettable holiday at exotic locations!
For more information please visit the Club Med website https://www.clubmed.com.au
Media Contact 
Emma Cayeux
Company Name:  Club Med
Phone: 1800 258 263
---
Australian Fashion Tech Brand Launches In The UK
Science and modern technology come together to create stylish period and leak-proof underwear for everybody
Australian underwear brand Modibodi has landed in the UK, combining gorgeous and comfortable underwear with incredible technology to offer period, pee and perspiration proof underwear and swimwear for all women, of all shapes and sizes. After selling hundreds of thousands of pairs and becoming hugely popular in Australia and the US, the innovative brand has launched a UK website and distribution centre to ensure that women across the UK can get their hands on a pair or two of these ingenious undies.
Founder and CEO Kristy Chong has spent many years working with top Aussie lingerie designers and developing her special and exclusive patented technologies that make up the way the underwear works, including the patented Modifier Technology™ and the patent pending Modifier Swim Technology, to bring women all over the globe a range of leak-proof, lightweight and stylish underwear. The UK website will feature a range of 16 different underwear and swimwear pieces, each with different benefits; including the active underwear- ideal for gym bunnies and those that work out and maternity undies – perfect for new mums. With a range of styles including seamfree, high waisted and thongs, there is something for everybody.
According to CEO and Founder, Kristy Chong "Modibodi™ gives women the freedom to live life in a fearless, sustainable and fashionable way. From periods, to discharge, to light bladder leakage and even mummy breast milk leaks, my aim was to make underwear and swimwear that was fashionable but utilised technology to offer protection and a more sustainable choice."
The clever and exclusive Modifier Technology™ featured in the flagship Modibodi period and pee-proof underwear features a three-layer component; the top layer quickly wicks away moisture, fights bacteria and stops odors, a middle layer quickly absorbs fluid and locks it away (up to 20 mls absorbency) and the third bottom layer gives you extra leak-proof protection, ensuring you are at your most secure and confident, with no leaking through to clothes, which means total freedom.
As a fashion tech entrepreneur and social advocate, Kristy was inspired to develop, design and create Modibodi™ after her second child due to her own experience with pelvic floor issues. Kristy noted that despite modern advancements our underwear has remained the same.
"In a world where technology has improved women's day to day lives from sleep through to exercise, I felt it was high time that our underwear took on the same route." said Kristy
The Modibodi™ collection is a whole new solution to everyday life, from menstrual flow to incontinence, for day-to-day, swimming or when working out, all in a fashionable, sustainable and reusable way, reducing the amount of single-use products that end up in UK landfills. Modibodi™ products go beyond comfort and style, their mission goes beyond fashion – to empower women, to give women freedom and confidence and to give women choice.
Women often feel ashamed to be on their period and 1 in 3 women in the UK suffer from some form of bladder leakage. Modibodi offers a stain resistant, fast drying and odour free underwear that can be a total replacement for feminine hygiene products such as pads, panty liners and tampons. 100 years ago women got the right to vote- now it's time to break taboos, open minds and allow technology to help where it really matters and start feeling secure everyday.
The full range, including Teen Period Underwear, can be found at modibodi.co.uk with prices ranging from £15.50 to £25 for underwear collections and the swimwear starting at £31.50.
About Modibodi
Modibodi, modern underwear and swimwear for all body types, launched late 2013. For almost two years Founder and CEO, Kristy Chong, spent her time designing, developing, and testing her patented Modifier Technology™ leak-proof undies into the Modibodi collection. Modibodi believes that making a positive impact should be as easy as changing the undies we wear and now your swimwear. Together with Modibodi, we are breaking taboos, opening minds, mentioning the "unmentionables" with a reusable, sustainable product line that will benefit all bodies on this planet.
Media Contact Info:
Name: Liana Lorenzato
Organization: Modibodi
Address: 4 Leathermarket Street, London, England SE1 3HN, UK
Email: info@modibodi.com
---
The Manly Zone Launches A New Web Presence
A new web presence has been launched The Manly Zone. This offers information and resources regarding a wide array of health & fitness as well as information on supplementation that readers can trust.
The Manly Zone was founded 3 years ago and was previously niched only on Gynecomastia related information but has seen that there is a far greater role to play in the health and fitness space. Men are looking for a safe and reliable place where they can interact and find information specifically aimed at Men.
John Parker (Owner) has been part of the Health and Fitness industry for the past 15 years, he also suffered from and wanted to get rid of Gynecomastia and thus started the site with this in mind. John stated "We at The Manly Zone have seen a far greater need from our visitors, they want to interact and feel safe with the information they are reading, and that is why we have decided to move the business into a new direction"
The Manly Zone has branched out to areas like testosterone supplementation, weight loss specifically aimed at men, muscle building and androgen depletion just to name a few areas that can speak to a broader part of the male population.
This is just the start of new things, just as medicine and health treatments change, so does the information that surrounds male health. The Manly Zone is dedicated to providing relevant and factual information to its readers, and feedback is greatly appreciated through all its social channels that can be found on the website.
The Manly Zone understands that men have evolved and have different needs to what they may have had 5-10 years back. Through the website, men can learn about the different areas that only affect the male species and interact with others going through the same journey. More information on gynexin and The Manly Zone is available at https://www.themanlyzone.com/
About The Manly Zone
The Manly Zone was created to address gynecomastia but has branched out to now cater for a wider male audience and wider age group.
Company: The Manly Zone
Contact Name: John Parker
Email: john@themanlyzone.com
Phone: +1-212-639-9675
Address: 2086 Charles Street Coventry, North Providence, Rhode Island 02904, United States
Website: https://www.themanlyzone.com
---
Chiropractor Warns of Electronic Devices Impacting On Patients Posture
Advanced Chiropractic Care in an interview with Northern Periphery detailed the impact electronic devices is having on the posture and health of those using them.
'Tech Neck' is a condition caused by people looking down at their laptop or phone for extended periods of time, while completely unaware of their posture. We all see it and are all likely to be guilty of it. However, many of us don't realise that simply looking down at laptops and phones is associated with migraine, neck pain, headaches, jaw pain, tightness across shoulders, and even breathing difficulties.
Northern Periphery's investigations found that Hansraj (2015) evaluated the amount of pressure on the cervical spine when the neck is bent forward at varying degrees. He concluded that as the head tilts forward by 15 degrees, the weight of the head on the neck increases from 4.5 kilograms to 12 kilograms. As the head tilts forward by 30 degrees the head weight is increased to 18 kilograms, at 45 degrees of forward tilt the head weighs 22 kilograms, and at a forward tilt of 60 degrees the weight of the head is 27 kilograms. In anyone's terms, this is a tremendous amount of unnecessary pressure to the neck.
Dr Zak Nishanian, the Principal Chiropractor Sydney CBD clinic of Advanced Care Chiropractic clinics in his interview with Eleven Media said, "I see a lot of patients complaining of poor posture associated with neck pain and headaches. Most have no idea that looking down at your phone while texting can cause dramatic health effects to your body. I encourage patients to bring the phone to eye level instead of bending your neck forward when sending a text message or checking social media updates on your phone. Ensuring their head is pulled back so their ears are aligned over their shoulders." He went on to say, "I also encourage patients to take 30 second posture breaks every hour by sitting up straight, have them open up their chest with arms out wide and holding this for 30 seconds to gain relief from posture stain."
To learn more about Advanced Care Chiropractic and the services offered by Dr Nishanian, visit their website here: Advanced Care Chiropedic
About Advanced Care Chiropractic
Dr Zak Nishanian is the principal Sydney Chiropractor at the Advanced Care Chiropractic clinics, located in the Sydney CBD and Sydney's Inner West.
He has been in private practice since 1996 and qualifications include a Bachelor of Science majoring in Anatomy and Physiology at UNSW, and a Masters Degree in Chiropractic at Macquarie University. Additional post graduate training undertaken includes, the refining of different Chiropractic techniques, management of specific sporting injuries, diagnosis and management of different headaches, and the prescription of custom made orthotics.
Dr Zak has GPs, physiotherapists, and neurologists as patients. Previously, he was the head trainer/therapist for the Warringah Dolphins State League soccer team.
Advanced Care Chiropractichas had the privilege of treating many everyday Australians and their families, several of the countries sporting elite, as well as some of the country's most successful business men and women. They offer gentle and effective care with all treatments specifically tailored to suit the individual's patient needs.
Media Contact
Company: Advanced Care Chiropractic
Contact Name: Dr Zak Nishanian
Email: info@advancedcarechiropractic.com.au
Phone: +61-2-9262-6566
---
Crystallize Consulting Endorses Evidence Based Coaching
Crystallize Consulting are leading Australian executive & leadership coaching consultants. In a recent communique, they stronglyendorse evidence based coaching. 

For several decades, the explosion of life and workplace coaching has occurred across the globe. With this, there has been a demand created for the training of coaches. In response to this, International Coach Federation (IFC), a peak industry body that accredits coaches was established.  
However, there has been a two-tier level of qualified coach emerge. One is a highly qualified professional that has undertaken study and examination with all the credibility and rigour of a university master's program. The other, a qualification that, by comparison with the former, requires less rigourous training in a short course for certification yet do not hold even entry level ICF accreditation.  
Mr Tim Hicks, Founder and Managing Director of Crystallize Consulting in an interview with Eleven Media said, "We fully endorse an evidence based coaching practice as it is underpinned by scientifically validated theories and techniques in coaching psychology. Ultimately this results in improved outcomes for our clients. Our concern is that the coaching industry is populated with coaches who hold a range of coaching qualifications from a low-level industry qualification to a post graduate master in coaching psychology, yet we all call themselves executive coaches. ." He went on to say, "All Crystallize Consulting coaches have, as a minimum, undertaken post graduate study at post graduate or 'masters' level in psychology along with a track record of success in senior leadership roles in organisations."  
The Standards Association of Australia (SAA) provides a document to assist organisations selecting a coach. This outlines a range of exploratory questions to ask during the selection process. These include enquiring on the depth of qualification the coach being engaged has, what supervision the coaching practice has & the ongoing professional development they require of their coaches. It also encourages questions to be asked on the theoretical orientation and methods used, accreditation in assessment tools, business experience, commercial acumen, professional membership and ethics.  The document notes the need for a 'chemistry' check. This is essential to ensure a viable & productive coaching relationship. 
Crystallize Consulting are recognised as industry leaders, highly qualified and are proud to confirm that they meet all the criteria outlined in the SAA standard for coaching in organisations. They are also proud of their long history of providing evidence based coaching to corporate teams, Government organisations, through to entrepreneurs & business executives. Their approach is to use supporting evidence from four key areas that directly relate to coaching: business and economic science, the behavioral sciences, including psychology and sociology, adult education, and philosophy. 
Mr Hicks said, "Our coaches combine the highest level of industry training, with the evidence-based approach. This, without question, helps the coaches to better predict the outcomes of interventions. This approach makes them more effective, and this effectiveness, in turn, delivers the results our clients are engaging us to achieve. The selection of an experienced coach with in-depth industry and academic knowledge is critical. We encourage those seeking a business or life coach to ensure they screen carefully those they are considering to engage using the SAA coach selection document." 
About Crystallize Consulting 
Crystallize Consulting are Sydney based and recognised as a leading Australian leadership  coaching firm.
They bring a unique and outstanding combination of academic qualifications, significant working experience as leaders in public and private sector organisations, success in senior leadership roles and extensive life experience to support individuals and organisations to optimise leadership performance. 
Their coaching approach is based on validated scientific theory and practice along with post graduate evidence based coaching qualifications across their team. This provides robustness to their consultancy and coaching programs which allows the measurement of ROI in all interventions throughout the coaching process.   
The Crystallize Consulting approach is also bespoke for each client consulting engagement, as they know one size does not fit all. They systematically and methodically assess the unique characteristics of the system within which the client operates and develop customised solutions that meet the client exactly where they are at and take them to where they want to be.  
To learn more about Crystallize Consulting and their evidence based coaching, visit their website here. http://crystallizeconsulting.com.au/ 
Media Contact: 
Tim Hicks
Company: Crystallize Consulting 
Telephone: +61 2 9238 8033 
Email: info@crystallizeconsulting.com.au 
---
Innovation Has Taken A Hold In The Air Conditioning Industry.
Ducted air conditioning is the ultimate climate control solution in Sydney for your whole home.
The team at N3 Air Conditioning are highly trained and can advise on the latest solutions for all ducted air conditioning installations. Regardless of the heating and cooling needs, we're certified to work with all air conditioning systems and we will advise on the best one for you and your family.
They can give expert technical advice and solution recommendations to the most complex of air conditioning in Sydney home owner requirements and specifications.
Call them today to get their free advice on your installation requirements and the latest innovations in residential Air Conditioning.
---
Immigration Agent Expects Continued Growth on Back of Census Data
Australian Immigration Agency, a leading Australian Immigration consultancy, expects the strong growth they are experiencing to continue due to the continued strength in immigration numbers recently released by The Australian Bureau of Statistics.
Mrs Ruby Fowdar, CEO of Australian Immigration Agency said, "We are a beneficiary of increasing immigration numbers as more people are needing the services of an expert immigration agent to assist gain entry into Australia" She went on to say, "The same is being experienced with Australians needing assistance in relocating to other countries where the entry documentation and issues encountered of some can be quite complex."
Migrants to Australia tended to live in Australia's two largest cities, Sydney and Melbourne, a trend seen in Australia since the late 1940s.  The 2016 Australian Census reported that just under half of all migrants in Australia lived in these two cities, with 1.4 million residents of Sydney being born overseas. The Australian Bureau of Statistics in their latest report on the 2016 Census confirms that there were 16,000 migrants arriving to Sydney each month alone.
Mrs Fowdar said, "We have been providing immigration services to local and international clients for several years now and there has been a marked increase in requests for our assistance in recent years. This increase in enquiry is in line with the growth in new arrivals seeking temporary and permanent residency in the country, as detailed in the latest Census data. We expect our strong revenue growth to continue as the enquiry level from those wanting to immigrate to Australia shows no sign of abating."
About Australian Immigration Agency 
Australian Immigration Agency (AIA) comprises of a team of registered migration agents who are experts in Australian migration law. They provide professional advice to onshore and offshore applicant and personally assist with both temporary and permanent residency visa applications.
To learn more about the Australian Immigration Agency and their services visit the website.
Media Contact Info:
Name: Mrs Ruby Fowdar
Email: info@australianimmigrationagency.com
Organization: Australian Immigration Agency
MARN: 1173926
Telephone: +61 (7) 3012 6676
Address: Level 54, 111 Eagle Street, Brisbane QLD Australia 4000
GOING EXPERT – A NEW WAY FOR BUSINESS TRAVEL
Going Expert have just launched their new website connecting travellers with been-there travel agents. They don't sell travel and don't compare prices, they put the Traveller in touch with Travel Agents who have been to that destination.
Going.Expert is a new travel platform allowing travellers to connect with travel agents who have actually been to the destination they are planning a trip to. This gives the traveller the booking experience and dollar savings of an industry expert with the destinational local knowledge of a seasoned traveller.
Last year (7/2015-6/16), outbound travel departures by Australian residents reached 9.6 million, with 60% of those being for a holiday. The majority of those traveller holidays (77%) were between 2 weeks and 2 months. That's a lot of travellers and a lot of holidays, many to London. Given the proliferation of online booking platforms, it is interesting to note that almost 53% booked with a travel agent, a growth of 4.3% from the previous year.
There has been a definite downturn in using an online booking platform since 2010 due to traveller frustration brought on by lack of planning flexibility, definite lack of local knowledge and wasted hours, if not days spent researching. The online booking platforms are aggregating available flight, hotel and packaged holiday data from multiple sources; they aren't planning a vacation for the individual.
In-line with the decrease in booking directly online is an increase of booking through a travel agent. By booking with a travel agent, travellers are realising that all of the planning work is being done for them, and the travel agent has the efficient booking systems at hand to find the right deal at the right time, saving them valuable time and money.
So the traveller is certainly doing the right thing booking through a travel agent, tapping into their wealth of experience, but how does the traveller find a travel agent who knows the local knowledge of the destination really well, in order to maximize the destination experience for the traveller.
"If you want to pick up a quick inflexible, impersonal packaged holiday then go ahead and use the online booking platforms, and pray that nothing goes wrong during your trip. But if you want a holiday that will be memorable for every last organised detail, and have someone to back you up even when you're away, then you better use a travel agent who has been there", says Mr Rogan Carroll, creator of a new connection tool for travellers. "That's where Going.Expert works for the traveller."
By connecting with a Travel Agent through Going Expert the traveller is getting the local knowledge of a travel specialist, someone who has actually been there. They know the restaurants, the culture, the tours, where to go, and where not to go, they will probably even know which side of the hotel to stay on.
GoingExpert was developed by Mr Carroll out of frustration from wasting hours and days researching a holiday, then getting frustrated even more when sitting with travel agents who refer to a brochure on their rack, or research online information to find out about the destination while sitting there with them. Travellers are time poor these days and want instant results and they want the real "been-there" knowledge on the destination they are travelling to.
"This is not a platform for someone who just needs a flight or hotel, there are plenty of aggregators doing that, this site is for the Traveller who wants to get the most out of their trip. If you want to turn your trip from a good holiday to a memorable lifetime experience, then use www.Going.Expert ," explains the CEO and Founder of this new and unique travel platform.
Going Expert doesn't sell travel and doesn't compare prices, they put the Traveller in touch with Travel Agents who have been to that destination. And it's not putting them in-touch with the travel agency office either, this is about one-to-one connections with the actual travel agent who has been there. Backing up the database are destination travel agents currently covering 102 countries, including the United Kingdon and growing daily, ready for travellers to match with.
So for the traveller, know where they are going, and are ready to book with someone who knows the destination intimately then visit www.Going.Expert and find a travel agent who has "been-there". Going Expert is Free to use with no annoying backend advertising – just a pure tool to connect the traveller with the travel agent who knows all about the destination(s) being travelled to.
About Going Expert
GoingExpert is a Travel platform serving the needs of international travellers. Going.Expert connects Travellers with "been-there" Travel Agents; maximizing their travel experience by using a travel agent who has real local knowledge.
Media Contact:
Mr Rogan Carroll
Company Name:  Going Expert
Email:  travel@going.expert
Phone: +61 (02) 8310 4065
Forex Brokers Featured In New Online Directory
Online Brokers Directory announced today the launch of their new website featuring forex brokers, stock brokers, CFD providers and other financial services providers.
April 12, 2018 /PressCable/ —
The founders of Online Brokers Directory have over 40 years' combined experience in the Australasian financial services industry and could see the benefit to both financial services providers and prospective clients with the comprehensive online reference portal they have created.
The  Online Brokers Directory showcases the array of retail broking services offered by operators licensed in the respective CFD & Forex Brokers, equities and option brokers, as well as other financial service providers like self-managed super fund managers. It gives visitors to the website the ability to search for, and easily make contact with, online brokers by specialty or location with ease, as well as access top-rated broker research material for their online trading or long term investing strategies.
Mr Stuart Young, Co-Founder of Online Brokers Directory said, "We did a survey of leading financial services providers and prospective users of the website to derive the best solution possible for all users of it. Feedback received during the beta testing stage has been extremely positive from all involved." He went on to say, "We were particularly keen to make this a resource site full of rich media and constantly updated material that visitors to the site would not only find educational but a regular place to return to access additional trading information, special promotions and webinars."
In an interview with Northern Periphery Media, the co-founders detailed how each featured broker, by updating their upcoming events and webinars in their profile, got to have these prominently 'featured' on the home page as well as in the events calendar and is proving to be a real hit with visitors to the site. The feedback has also been extremely favourable on the ease of comparing brokers from those featured taking the time to showcase their various rates and special feature offerings.
Northern Periphery Media tested the platform by searching for the best online brokers to learn more about their business and to compare product offerings, trading features, profiles and reviews, with other brokers. They were surprised by the results but also the great user experience and ease of navigation both on desktop and mobile devices.
"The website needed to anticipate and incorporate all aspects expected to be encountered with such a comprehensive financial services directory site. This included, international visitors, strong social media interface for the sharing of media rich material featured, ease of comparing financial service providers as well as many other considerations" said Mr Young. He also commented as follows, when asked if this was the first of similar sites to be rolled our around the globe. "We have every intention of this being the first of a global roll out. We would be delighted to incorporate any feature suggested by users to enhance the visitor experience. It was the intention for this site to be the international benchmark for such directory sites and leading brokers who have indicated they want to be a featured broker is testament that this is close to being achieved."
Media Contact Info:
Name: Mr Stuart Young
Organization: Online Brokers Directory
Nexus Business Sales' Asian Alliances Bear Fruit
Nexus Business Sales (NBS) is pleased to report that the work it has done over the last 4 years in establishing its operations in Indonesia and Singapore is creating opportunities in the New Zealand market place. Together with its mid market M&A partner firm, Mandanex Capital, it has also established a number of strategic alliances across the Asian region.
Sean Synnott, the Wanaka based Director of NBS, said "We have been working hard for a number of years now to establish alliances with a number of leading players across the Asian region, and to bring the regional access that offers into the NZ market. This brings both inbound and outbound investment opportunities at the mid-market level, but also for successful SME businesses. Our team has a long history of living and working across Asia, and with feet on the ground there, we bring a unique service."
Commenting from Auckland New Zealand, Nexus Business Sales' North East Asia Development Manager, Kenji Yamaguchi highlighted the benefits that strategic alliances bring. "Our alliances with a range of well established M&A firms in Japan are bringing genuine buyers into the New Zealand market. These buyers are very comfortable dealing with a company such as ourselves who understands the real world operating environments in both countries".
Nexus Business Sales, Business Brokers based out of New Zealand's South Island, and has business brokers operating in all the main centers across the country. Mandanex has representation in Australia, Indonesia, Singapore and Japan.
To learn more about the New Zealand operations and the services offered, visit the website here: https://www.nexusbiz.co.nz
About Nexus International Group
Nexus International Group companies provide 'best in class' services in the areas of M&A and business sales. They also perform business valuations and advisory work in the lead in to your proposed transaction. The operations are located through NZ, Australia, Indonesia and other parts of Asia. The team blends experienced executives with highly qualified younger talent.
Nexus International Group boast many years of on the ground experience across Asia, which brings a depth of networks and practical know how in those markets. Nexus International bring together teams needed to represent mid-market companies through to small family business owner businesses like Tipit Rubbish Removal seeking investors for growth or divestment through to .
Media Contact
Sean Synnott
Nexus Business Sales
Phone: +64 3 443 0043
Email:   info@nexusbiz.co.nz
Address: 14 Dunmore Street, Wanaka, New Zealand 9343
Website: https://www.nexusbiz.co.nz
Icontexto Media refers readers to Online Brokers Australia's website for reviews of FX brokers working under
ASIC
control including these:
Online Brokers Australia is an authority website for extensive reviews of Australian FX brokers
SEO Experts Announce Launch of New Partnership
SEO experts are coming together to launch a new international partnership, London SEO Partners. The existing companies that make up the new partnership are excited about the synergies and economies of scale achieved by this joining of forces.
London, November 30, 2016 /PressMedia/ – Sydney SEO Partners are teaming up with high profile UK SEO consultants to launch a new partnership, London SEO Partners. The directors of Sydney based companies Sydney SEO Partners and SEO Solutions that make up the new partnership are excited about the synergies and economies of scale achieved by the joining of forces to form a global SEO network.
This syndicate of SEO businesses have been working together for some time collaborating on UK client projects and it was a logical move to commence a more formalised arrangement and hence London SEO Partners was borne. These companies have a wealth of combined experience in ranking websites and YouTube videos, RSS Feeds as well as lead generation for local and offshore business owners.
Several extremely respected London SEO consultants, headed by George Paul, are coming together in this new partnership and are excited about the synergies and economies of scale achieved by joining forces in the new venture.
Tony Adams, founding partner of Sydney SEO Partners said " International clients will achieve significant benefits in the bringing together of the teams in this new partnership of London SEO Partners, SEO Solutions and Sydney SEO Partners. All have different strengths and client specific expertise including search engine optimisation for international website ranking, YouTube video ranking and social media marketing can now be all accessed under the one roof."
The founding directors of London SEO Partners bring over 30 years of combined experience to this new partnership. SEO Sydney Partners with specific Australian marketing expertise, SEO Solutions with extensive global  digital market expertise and London SEO Partners having specialised search engine marketing knowledge in the United Kingdom and other international jurisdictions.
Members of the new partnership have concluded that the rapidly changing landscape of compliance with Google's algorithms has meant a sharing of international expertise was inevitable. Regardless of the marketing medium used, clients will now be able to access cutting edge optimization strategies from the respective international partnership experts.
Clients range from Sydney Removalists through to Sydney Roofing Repairs multi-national corporations
Those interested in learning more about London SEO Partners and what they can do for them, can visit the website: http://www.londonseo.partners/
MEDIA CONTACT
Tony Adams
London SEO Partners
LP34278, 20 Wedlock Road, London  N1 7GU
george@londonseo.partners
London Media Announcements
Visiting Sydney? Your Sydney Guide Now Offers Private Tours
Scott Ricketts is the founder of Your Sydney Guide and is both an enthusiastic adventure guide and accredited IATG Sydney Tour Guide.
He launched the boutique guided tour business in Sydney to deliver visitors with a unique experience  and for local residents to enjoy some of the many delights the region has to offer but not yet seen for them selves.
Personally Guided Sydney City Tours
Scott is well known for his passion for adventure and travel and has seen him taking several guided tours into the deep powder snow of Hokkaido, Japan. He has also taken tours and traveled himself extensively through the UK, The Pacific, as well as many parts of Asia, North America and Europe. So he is well versed on what visitors to Australia are expecting in a Sydney City Tour
The close proximity to Sydney makes the Blue Mountains an ideal day trip from Sydney that visitors can do and rave about.  The distance and highway drive allows a relatively short drive time which gives a full day of enjoying the delights of the region.
Your Sydney Guide staff can personally create the perfect day to suit any group or location that may be of individual interest to a small party. The small size of groups that the transport caters for allows the tours to be tailor made to take in the wonderful sights of Sydney's regions. You are guaranteed friendly service and an attentive style to ensure a great experience is had by all.
When booking a trip, guests can log their interests and requests via email. This will ensure they are included in the Sydney day trip experience.  'Blue Mountain'  Guests enjoy this process and can create a day of what is recommended  as well as their special winery or iconic location to be included, in what will be for many a once in a lifetime visit to the region.
Your Sydney Guide also offers tailor made tour itineraries of the beautiful Sydney  coast that can be personalised to the interests of any group. Tours can be as relaxed or as adventurous as the group desires.
You can learn more about Your Sydney Guide and the Sydney City Tours offered by visiting the website here: http://www.yoursydneyguide.com.au
Media Contact Details:
Company Name: Your Sydney Guide
Owner: Mr Scott Ricketts
Address: 88A Gloucester Road Hurstville,
NSW Australia 2220
Phone:  +61 (02) 8916 6191
What Types of Media Are There?
Icontexto Media know that businesses are only aware of a few types of media that they market with and advertise in.  Generally, that would be paid media, and the increasingly important social media. Marketing experts know that there are actual 4 kinds of media to work in.  Having a good understanding of all 4 types is critical to getting the best exposure for your company or brand.
The most commonly known media is Paid Media.  Paid Media is general advertising that is used the most.  It comprises:
+   print media such as magazines and newspapers
+   television or radio advertisements
+   outdoor advertising such as bus stops or giant billboards
If you've paid for it, it falls under this category.  As the word implies "paid" advertising usually costs the most.  You're not only paying for the space – be it in the paper, on that billboard, or over the airwaves, but you are also paying for the creative expert to design you the best advertising to fit the genre you've chosen to advertise in.  Paid media is a very effective way to get your message out to large groups of people quickly and effectively.  However, it can be very hard to measure, even using a "call to action".  (A call to action, or CTA, is something that the customer has to do – like cut out a coupon or "mention this ad")
·      Most businesses are also aware of Social Media.  Social media is a digital format that can be shared.  Social media is not as instantaneous as paid media, and can often be hit or miss, even when used by marketing experts.  Many people try to over-extend themselves and try to apply to same techniques to all social media platforms.  For example, Facebook is better for business trying to promote their brand or their services, but LinkedIn is better for business working with services or with other businesses.  An experienced marketer wouldn't run their Instagram account the same way that they would try and work on Facebook.  Choose the best that sticks with your type of business and work there to promote your reputation within the right audience.
Social media is content driven, and must have a workable marketing calendar.  It used to be enough just to have a website, but today, if you want to get attention, you must always update your content and hopefully have people share it.  However, social media is inexpensive even when paying for adware services, so you can play around to see what works consistently best for your business.
·      Another form of digital media is Owned Media.  Owned Media is everything that you have ever published in a digital format.  Usually it refers to your company's website or blog.  It used to be that all you had to have on the internet was a simple webpage with some information about your company or product and further information for a customer to contact you if they are interested.  Now your website should be tailored and organic.  It's a living document that needs to change regularly, just like social media.
Owned media is also content driven, but rather than some of trendy frivolities of social media, owned media should be interesting and useful to your customers.  For example, on Facebook, you can publish a post like "#tbt – look at the our uniform in the 70's!  We loved our lawyers!" and if you have enough followers, the post will most likely be liked or shared (this is called engagement).  Your website however, would have far more useful content and utilise things like podcasts, video showing how to use your products or skills, or even blogs offering some of your best ideas.
·      The last form of media, and is usually the most forgotten is Earned Media.  Earned Media is your publicity.  Publicity can be from a third party, and this kind of publicity is some of the best as it can be perceived as a trustworthy testimonial to your business.  Press releases are also a form of Earned Media, and can earn you valuable publicity to a wide scope of customers.  Often its best to hire a media agency to use their skills to promote your business in this form of media as it can be very time consuming, and expensive if you are reaching for the top journalists and sources around the country.
If you'd like to conquer all these forms of media, its best to hire a media agency that specialises in all forms of these types of media.  You don't want to spend heaps of marketing money to work with an agency that only does public relations, especially if you are only looking for local customers.  The same would go for an agency that only specialises in social media if you are looking for something to happen quickly.  If you do decide to outsource, look for a company that has expertise in all areas.  If you decide to work it in-house, then make sure your marketing plans includes a little bit from every area to give a solid foundation to your media marketing.
How to Get the Most From Your Marketing
You've decided to make the leap and hire a marketing an agency.  It's time to just dive in and get them to build you an amazing brand and cutting edge marketing plan. After all, you need to maximise the budget that you've just spent, so time for some results!  Right?  Well, yes and no.  Here are some tips to help you build a great relationship with your agency and build a solid strategy for exceptional marketing.
·      Chat with your agency about your past marketing experiences.  Let them know what has worked and what hasn't.  Provide them with examples of some earlier campaigns so that they get a feel for what you were trying to convey in your branding.  This will allow them to get a better feel on what you were trying to achieve in building your brand identity and reputation
·      Let them know about what channels of advertising that you have run your own advertising in.  Do you only have a web presence?  Have you tried to run a blog or run a few tweets before?  Many companies make the mistake of trying to run campaigns for SEO thinking that this what create a stronger presence.  A good agency will be able to look at what you have done and ascertain if it was the best media for you.  Perhaps your product would be great on a platform like Instagram, but hasn't really flourished when you tried the same thing in a print magazine.
·      If you already have an online presence, share your data analytics.  They will want to know how much of your sales is coming from online platforms such as Facebook.  If you are online and don't have some way to measure these metrics, Google Analytics are good place to start.  It's also never too late to start, so if you haven't yet collected these measurements, late is better than never.
·      You will need to share some private details of your business.  Be prepared to share your income and revenue.  A good agency will have confidentiality agreements and NDAs (non-disclosure agreements) in place if you are reluctant.  However, they need to know this, so that they can better develop a strategy to maximise your budget.  If you're only earning tens of thousands a month, expensive TV or national newspaper ads would not be ideal for your company.
·      Share your customer database and any analytics you have on them.  If you have ages, postcodes, or any other demographic factors, this would be ideal for your agency to know.  Perhaps you are appealing to a younger customer that you want to – your agency can discuss ways to either maximise the appeal for a greater number of young customers, or change your tactics to start attracting what you consider to be your ideal customer.  If you have any way of measuring repeat customers, this would also be great to share.  This will allow your agency to discover the potential that each customer has and help you increase their frequency of spend, or the amount that they spend with you.
·     Let them meet the team that they will be working with.  Quite often it isn't the creative process that holds up a good advertising campaign, it's the people who have to "ok" the work.  Perhaps your team hasn't been fully sold on outsourcing the work, or they are too ingrained in some form of company culture to fully appreciate a radical new idea.  As a leader of your company, be open in your communication with your team and your marketing agency and be clear about your expectations from both parties.
Most of all, be patient.  Just like Rome, a good advertising strategy across multiple platforms cannot be built in a day.  It takes careful planning, good resources and excellent communication from all parties to succeed.  Working with an agency can be a beneficial long term strategy for your marketing goal.
 The 7 Benefits to Writing a Press Release
You're in this amazing phase in your business and you want to tell the world about some exciting news.  You've thought of a master plan on how you are going to get this information out, but is getting some buzz the only benefit to writing a snappy press release? No! There are tons of great reasons to spend some time and effort on a well-written press release.  Here are some of the top reasons –
·      One of the top benefits to a good press release in our digital world is an enhanced presence.  Press releases maximise your SEO and send lots of traffic back to your website.  A naturally written, classic type of press releases will contain lots of relevant key words and topics about you and your industry.  Best of all, they work well with search engine algorithms as they don't get penalised for using key words properly.
·      Along with great SEO comes its sister benefit – increased traffic to your website or social media page.  A savvy press release should include links and hashtags (if relevant) and will drive lots of new readers into your web space.  Most press releases remain on press release sites for a long time and are often archived which means people who are using search engines to look for information relevant to your news will continue to provide link backs for some time.  This also provides a reputational benefit as readers may see archived releases from your company and know that you have been around for a long time.
·      Press releases are an inexpensive way to give your marketing budget more scope.  Even if you want to go with a professional agent or journalist to write your press release, you're not going to have to pay like you would in print marketing or classical media types such as TV and radio.  You can create your own release schedule and solicit it to PR sites yourself.
·      When you send out a press release about exciting and relevant news, of course the main point is building brand awareness around your company and your product. An attractive benefit to that is you are also positioning your company as an expert in your field.  Customers will view you as an industry leader and it will begin to build trust about your product and your brand. Eventually they will approach you for your services as you have published something that they like and agree with.
·      Press releases are not only a valuable service to you, they are a valuable service to busy journalists all over the world.  London journalists and writers have space to fill with new and exciting content and they scan press releases to help create the news.  A well-written press release can get picked up across multiple channels of media, not just online or print news sources.  Your news could be picked up by television or radio, and that could provide valuable marketing and brand awareness that is unparalleled for grabbing new customers.
·      Press releases can attract local customers.  Not all businesses are large companies that need national coverage.  When developing a marketing plan, it's too easy to focus on large news services. These services can be inundated with press requests and your release may go unnoticed until a slow news day.  By focusing on smaller and more local media outlets, your business can reap the benefits of local attention and then – local customers
·      The biggest benefit of writing a press release is to your bottom line.  As stated, they are a very in-expensive way to get exposure for your company, brand or product.  With this increased exposure, it develops your reputation and attracts new customers that you wouldn't have reached before.
A press release is a cost-effective and beneficial way to for new customers to find you, and anyone can do it.  We hope Icontexto media's tips to writing a great press release helps you get stated!
Sydney Museums Get Magical Addition
Located in the museum precinct of Sydney, the Australian Museum  of Magical Arts has now opened its doors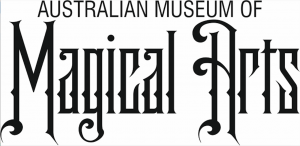 Collections of art and historical relics have attracted the curiosity and desire of discovery for people around the world since ancient times. Museums  educate and inspire. They have become a vital institution to the study of the past and a place where people can cure their curiosity and expand their knowledge at the same time.  
When one thinks of visiting a museum, there is the visulisation of an establishment in a large and beautiful building. However, tucked away amongst secret walls and passageways in the tourist attraction part of Sydney, international and local visitors are discovering a new connection to the past. A new  museum – one filled with wonder and mystery. A museum of secrecy, its origins from mankind's very own imagination, a museum  of magic.   
The  Australian Museum of Magical Arts takes visitors on a journey back in time and through the ages of sharing historical relics but in a unique way. They are taken on a tour facilitated by a magician, and will feel as if you have entered the mindset of a magician. How a magician looks at a magic trick, how he researches, studies and creates the illusion of wonder. Viewing the art of magic and illusion from a different perspective.
Set within the walls of a  magicians  theatre, The Magicians Cabaret, which houses weekly magic shows, you touch, feel, see, even smell the magic. Discover the patterns, methods, sequences and frameworks of how a magician creates magic. Feel like you have become a magician yourself, and surprisingly the wonder and mystery of experiencing magic will not vanish.  
The  museum  of magic  tours is located in Sydney  museums precinct. A creative and an intellectual expedition that inspires, entertains and may even change the mind's ability to receives layers of information, interpret patterns and experiences. Discover the wonderful and amazing contributions magicians have made to society, man and woman's remarkable powers of imagination and high levels of intelligence through the centuries. Visitors discover how magic and magicians have influenced the movie industry, Hollywood, famous actors, wars, science, medicine, art and cultures.  
"The motivation of the museum is to show you the striking power of magic and magicians, to inspire adults and children to have free and creative thought, and to remind you of the importance of imagination." says creator James Karp, a magician himself. And of course, in the presence of a magician, a magic trick or even a magic show could unfold before your very eyes.  
About Australian Museum of Magical Arts 
Established several years ago, this  museum located in the heart of Sydney's CBD,  is full of surprise, wonder and is one of the most bewildering  things to do in Sydney. It receives thousands of visitors from all around the world and all walks of life, thus tours are kept intimate so everyone is up close and personal. Bookings are essential.   
To learn more about and the details of the tours, visit the website here: http://sydneymuseums.com.au/contact/  
Media Contact 
Mr James Carp 
Australian Museum of Magical Arts  
Address:  91 Riley Street, Darlinghurst, Sydney NSW 2010  
Phone: +61 2 92674747  
Email: tickets@themagicianscabaret.com 
Website: http://sydneymuseums.com.au
Your Mates Removals Founders Buy  Boomerang Box
The founders of Your Mates Removals have just paid an undisclosed sum for Boomerang Box adding this to their stable of removal related services.
Buying flimsy, flat cardboard boxes that you need to fold into shape, tape the bottoms, tape the tops and the sides, then cut them open is a thing of the past.
Boomerang Box provides the alternative of renting stackable plastic moving boxes for secure and safe transportation. On completion of the move the boxes are simple collected by Boomerang Box, saving the hassle of dealing with torn and folded up boxes and tape.
Mr Laszlo Dobiasz, co-owner of Your Mates Removals said, "We are delighted with the acquisition of Boomerang Box as it's great box products compliments our removal services business so well."  He went on to say, " We have used the boomerang Box boxes for many years now in our removal business and know firsthand the benefits of the box design and quality of their manufacture. When we became aware that the business was for sale we had no hesitation in making the acquisition."
Boomerang Boxes are a significant advance  in removalists packing since moving began.  They're super sturdy, ready-made, really cheap, very green, lidded plastic packing boxes that can be stacked up to 5 high and no packing tape is needed.
Mr Laszlo said, " The unique box design gives significant advantages over its competitors. We know the advantages of Boomerang Box offer to those moving and to our own removals operation. With the marketing that we propose, the company's boxes will soon be the 'go to' box for those on the move."
About Boomerang Box
Boomerang Box is a 'green' company that helps reduce the amount of paper waste by providing interlocking plastic removalists Perth removal Boxes right to the home or office. The packing boxes are rented and collected after the move. Customers only task is to label the boxes.
The team has a decade of experience behind them and came up with the recycling boxes and packing scheme after encountering thousands of frustrated clients. In doing so the company has saved thousands of tons of cardboard  from landfills.
To learn more about Boomerang Box and their removals packages visit the website.
Media Contact
Laszlo Dobiasz
Boomerang Box
1300 972 176
Pruhe Skin Therapy Launches New Website With Online Store
Pruhe Skin Therapy's new website has just gone live showcasing their products that create healthy skin.
The New website of Pruhe Skin Therapy has just gone live showcasing their products that create healthy skin with no harmful additives. Due to dynamic growth in the company, Vigour Skin Therapy aims to extend the reach of their products by shipping worldwide.
The website features face, body, and wellness products as well as relaxation tools. In addition to the product line, the website offers a wealth of skin-care information.
Co-founders Paul Nichols and Jessica Mann when talking about how the company came into being said, "We set out on a quest to create a nature based product that was active, condition specific and sophisticated without the nasties and ultimately gave results and that's where Pruhe was born. Created by London based cosmetic pharmacist, the company only uses 100% recyclable packaging, no animal testing and no plastic packaging to stop toxic transfer. Pruhe products are being embraced by our customers globally"
Pruhe Therapy specializes in nature based, UK made, owned and manufactured, results-oriented skin care, body care, and wellbeing products. Showcasing cocktails of essential oils and texture to delight, all created from natures best ingredients. All skin conditions and concerns are balanced with combinations of active ingredients including plant, marine, antioxidants and more. The results being healthy and beautiful skin with numerous testimonials and images to support this.
The Co-founders Said "We are proud that the products are based on natural ingredients with no carcinogens or other harsh chemical additives that hinder the health of your skin." She went on to say, " The company is founded by two woman with over 20 years experience as facial specialists between them and worked closely with the UK's best cosmetic pharmacists to create formulations that are best for a healthy skin."
Pruhe Therapy offers free shipping world-wide, and free international shipping on purchases over US$195. Online visitors can now enjoy all the benefits of this healthy skin experience without having to leave home.
Breast Implants Sydney Clinic's recommend natural vitamin E creams for assisting post operative skin care.
About Pruhe Skin Therapy
Pruhe Skin Therapy is a Sydney based company manufacturing and distributing natural face, body, and wellness products as well as relaxation tools and Glasshouse Candles. In addition to the online store for all product lines, the new website features a wealth of resource material relating to natural skin care.
MEDIA CONTACT
Paul Nichols
Pruhe Skin Therapy
info@Pruhe.com
Scars Run Deep Author Announces Launch of New Website
Mark Mansfield, author of the new young adult fiction Scars Run Deep, is pleased to announce the launch of his new website www.scarsrundeep.com
'Scars Run Deep' tells of young 15 year old girl Emily and her emotional journey of betrayal, perseverance and hope. Set in the UK in the 1980's about a girl who could have predicted her own future, yet is taken on an unwelcome and difficult road beyond the familiarity of her predictable life.
Mark Mansfield said of the story, "This is an unashamedly Christian story of pain, hardship and rescue. There's no sugar coating to soften the harsh realities she faces, so be prepared."
For those who have faced hardship, are living through difficult times or know of others who have, you will soon empathise with Emily's pain. This new fiction will leave you with the greatest respect for those who have to face an often harsh world alone.
The story starts after an arson attack on Emily's school. The events unfolding before her, including the isolation from those she trusted the most, take her on an emotional and often harsh journey through unfamiliar situations.
When her innocence is shattered, she hits rock bottom and has to face decisions that no-one should have to make on their own. Carried by her strength of character and an unseen guiding hand, Emily is destined for more than the world would want for her.
One commentator said, "Readers will quickly find themselves living and breathing every life-altering moment, as the characters in the story cascade from one experience to another."
The book is now available for pre-order and will be launched on 1st January 2015.
"This moving and often sad story of injustice, hurt and betrayal will rekindle the hope within us all." Mark Mansfield
To learn more about Scars Run Deep and its author visit the website here http://www.ScarsRunDeep.com
MEDIA CONTACT
Author : Mark Mansfield
Scars Run Deep
mark@scarsrundeep.com
Museums Get Magical Addition
Located in the museum precinct of Sydney, the Australian Museum of Magical Arts has now opened its doors  
Collections of art and historical relics have attracted the curiosity and desire of discovery for people around the world since ancient times. Museums educate and inspire. They have become a vital institution to the study of the past and a place where people can cure their curiosity and expand their knowledge at the same time.  
When one thinks of visiting a museum, there is the visulisation of an establishment in a large and beautiful building. However, tucked away amongst secret walls and passageways in the tourist attraction part of Sydney, international and local visitors are discovering a new connection to the past. A new museum – one filled with wonder and mystery. A museum of secrecy, its origins from mankind's very own imagination, a museum of magic.   
The Australian Museum of Magical Arts takes visitors on a journey back in time and through the ages of sharing historical relics but in a unique way. They are taken on a tour facilitated by a magician, and will feel as if you have entered the mindset of a magician. How a magician looks at a magic trick, how he researches, studies and creates the illusion of wonder. Viewing the art of magic and illusion from a different perspective. Set within the walls of a magicians theatre, The Magicians Cabaret, which houses weekly magic shows, you touch, feel, see, even smell the magic. Discover the patterns, methods, sequences and frameworks of how a magician creates magic. Feel like you have become a magician yourself, and surprisingly the wonder and mystery of experiencing magic will not vanish.  
The museum of magic tours in Sydney is a creative and an intellectual expedition that inspires, entertains and may even change the mind's ability to receives layers of information, interpret patterns and experiences. Discover the wonderful and amazing contributions magicians have made to society, man and woman's remarkable powers of imagination and high levels of intelligence through the centuries. Visitors discover how magic and magicians have influenced the movie industry, Hollywood, famous actors, wars, science, medicine, art and cultures.  
"The motivation of the museum is to show you the striking power of magic and magicians, to inspire adults and children to have free and creative thought, and to remind you of the importance of imagination." says creator James Karp, a magician himself. And of course, in the presence of a magician, a magic trick or even a magic show could unfold before your very eyes.  
To learn more about and the details of the tours, visit the website here: http://sydneymuseums.com.au/contact/  
About Australian Museum of Magical Arts 
Established several years ago, this museum located in the heart of Sydney's CBD,  is full of surprise, wonder and is one of the most bewildering  things to do in Sydney. It receives thousands of visitors from all around the world and all walks of life, thus tours are kept intimate so everyone is up close and personal. Bookings are essential.   
Media Contact 
Mr James Carp 
Australian Museum of Magical Arts  
Address:  91 Riley Street, Darlinghurst, Sydney NSW 2010  
Phone: +61 2 92674747  
Email: tickets@themagicianscabaret.com 
Website: http://sydneymuseums.com.au
Product Pro Launches Range of Promotional Products
On-line retailer Product Pro announced today its launch of its range of Promotional Products for the conference and event market.
Their website is now showcasing the comprehensive range of conference, sport and school range of promotional products and pop up marquees offered with full printing options available on each.
Product Pro have a reputation of being at the leading edge of technology to communicate with their clients and their website visitors about special promotions and offers.
Mr James Ogden, sales manager of Product Pro made these comments when asked about the launch of the new range, "we did an in-depth survey of our existing client base to arrive at a range of promotional products which suited the array of individual client needs." He went on to say, "We found that existing clients and website visitors have a broad range of customer interests and are from a wide Australian catchment, so the selection of products needed to accommodate the extensive range of needs and this was a prime consideration in his the final selection process."
The new website promoting these products is mobile friendly to meet Google's strict user experience requirements, is robust for ease of customers accessing it on all mobile and tablet devices.
Mr Ogden said, " we have structured the new website as a one stop resource for conference organisers, schools as well as event organisers to view the latest promotional products, including conference pens, that can be printed with the event logo or corporate message, as well as Feather Banners"
The new website is a reflection of the company's commitment to staying abreast of the fast pace of changing technology and customer requirements.
They are pleased with user experience feedback already received on how comprehensive in product offering it is, from existing and new customers recently visiting the site since its launch.
For more information about Product Pro and their conference pens, please visit the website: http://www.productpro.com.au
About Promotional Products
Promotional Products is a Sydney based Leading supplier of promotional USBs and other promotional type products for conferences, sporting or corporate events.
For more information, please visit The website : http://www.productpro.com.au
True Emergency Plumbing Launches New Website
True Emergency Plumbing has launched a new website to showcase their comprehensive range of emergency plumbing services.
London based True Emergency Plumbing is a leading provider of roofing and plumbing services for all residential and commercial situations. Management have over 15 years experience in the building industry, and hundreds of completed projects in that time.
True Emergency Plumbing have the experience and industry understanding that provides an exclusive and personalised service to those seeking their services. All True Emergency Plumbing staff pay particular attention that the client's emergency plumbing requirements are catered for from initial call to completion.
One important aspect of the business is the working relationship they have built up over many years with Property Developers, Corporate Apartment Owners, Builders & Estate Agents. They know with their many years of property maintenance plumbing repairs how to add value to their property owner relationships and do all work within budget requirements.
Mr James True, Founder of True Emergency Plumbing said, "We strive in the new website to deliver an outstanding customer experience on all levels. This customer focus is employed in all aspects of our work to ensure we meet and exceed individual client requirements." He went on to say "the new website reflects True Emergency Plumbing commitment to providing the best client communication we can in 2017."
Google telegraphed to business owners late last year that they wanted all websites appearing in search results to be easily viewed on mobile and tablet devices, including loading fast on all devices. Google said it can be a "frustrating experience for mobile searchers" to end up on a web page that is not mobile responsive, and takes too long to load.
The new True Emergency Plumbing website is not only mobile friendly but has extremely good load speed data metrics to meet Google's stringent requirements.
About True Emergency Plumbing
The company is London based but often undertakes Emergency Plumbing London wide and related services to residential and commercial property owners.
To learn more about the company visit the website here:    http://trueemergencyplumbing.co.uk
Media Contact:
Mr James True
True Emergency Plumbing
30 Crown Street, Marylebone, London W1D 1NJ
Tel: 079 2335 2205
Email: info@trueemergencyplumbing.co.uk
Property Owners Encouraged To Have Regular Termite Inspections.
Termites also referred to in Australia as "white ants" are a significant pest that can cause serious structural damage to buildings if left unchecked. During the colder months of the year termites are less active, however in spring when termites prepare to swarm in order to establish new nests, infestations are common and significant damage can occur in a remarkably short period of time.
James Lucas of Best Pests Control said, "With the onset, not only home but also commercial building owners should have their property checked by a qualified and experienced termite inspector." He went on to say, "Prospective home buyers are particularly at risk of purchasing a property that may have active termites or structural damage from a previous termite infestation."
Termites are widespread and in nature their recycling role of dead trees and other plant matter is of considerable ecological importance. However, in residential areas termites often come in conflict with many home owners with devastating consequences.
There are more than 350 species of termites in Australia and only a few species cause damage by attacking the seasoned timber found in a building. Most of the damage is the result of Coptotermes, Schedorhinotermes species and Mastotermes the giant northern termite.
The most destructive termites in Australia are subterranean termites. They nest beneath the soil, in trees, logs and tree stumps. While many people believe that infestations are caused by flying termites, in most cases termite attacks originate from under the ground and can go unnoticed for extended periods of time. A termite nest can also establish itself in the roof space, wall cavity or anywhere else above the ground where sufficient moisture is available.
James Lucas said, "Termites are social insects living in colonies that can number from a few thousand to several million. This is the reason why it is important for all home and commercial building owners to have termite inspections carried out regularly, and if necessary dealt with immediately. Finding a termite pest infestation in its early stages of development is crucial in preventing extensive and structural termite damage."
To learn more about the control of termites and other pests: Pest Control Sydney
About Best Pests Control Australia
Best Pests Control Australia was founded in 2000 and services commercial, Government and residential clients in the Sydney and New South Wales region. They are fully accredited, licenced and insured pest control operators. They are experienced termite specialists with extensive field knowledge and has been protecting properties and doing termite removals in Sydney metropolitan area for more than 15 years.
MEDIA CONTACT
Company: Best Pests Control
L32, 1 Market Street, NSW, Australia 2000
Phone: +61 (02) 89647943                                                                                                http://www.bestpestscontrol.com.au
News Brief : Zoono files  legal proceedings against MCS Capital Partners Pty Limited and Stayzon Retail Ventures Pty
---
Apartment Investors Alerted To Buoyant Queenstown Property Market
Eleven Media, in a recent look at the New Zealand property market, have alerted clients and property investors to the continuing buoyant Queenstown NZ property market.

On 10th May 2018, as widely expect, The Reserve Bank of New Zealand kept its official cash rate unchanged at a record low of 1.75 percent. The central bank last moved the key rate in November of 2016. Economic growth and employment in New Zealand remain robust and at sustainable levels.
Eleven Media found property values increased in 14 out of 16 regions across New Zealand showing the continued demand for good properties particularly as listings continue to remain low in many parts of the country. The only exceptions to the price increases were Auckland and Canterbury – down 0.6% and 0.9% respectively – but these are only very small decreases and actually suggest that these markets have stabilised now.
It has been established that overall sentiment in the residential property market has continued to track upwards this year, gaining 8 percentage points in the last quarter. This follows an increase of 13 percentage points in the previous quarter.
A net positive 36 per cent of respondents now expect median house prices to increase over the next 12 months, up from a net positive 28 per cent three months ago and 15 per cent six months ago. The highest expectations for house price rises is apartments for sale Queenstown New Zealand, Mt Maunganui, Tauranga, and Hamilton. The median price for property in the Queenstown Lakes region is now $950,000.
For expert comment, Eleven Media asked leading David Penrose real estate agent Queenstown on his observations and said, "Property sales in Queenstown during May 2018 were extremely buoyant. There were in the vicinity of 89 transactions combining for a turnover in excess of $89,000,000 NZD. Of note 36 homes found new owners, along with 21 apartments and 11 residential sections."
On investigation, Eleven Media found that in June there continued to be a steady number of purchasers looking to secure property in one of the most sought-after locations in New Zealand. They also found that currently, the combined population for Queenstown and Wanaka is approximately 38,000 and this is predicted to double in the next 40 years. The present visitor numbers on a peak day are 80,000 and this is predicted to increase to 138,000 in the next 40 years.
Further information on the real estate market in Queenstown can be gained by contacting David Penrose via website here: http://www.davidpenrose.com or his Facebook profile: David Penrose Real Estate Agent Queenstown
Company: Eleven Media
Contact Name: James Butterworth
Email: info@elevenmedia.com.au
Address: Level 32, 200 George Street, Sydney , NSW 2000, Australia
Website: http://elevenmedia.com.au
The Allure of Giving Flowers Lives On
Tony's Florist confirmed in an interview with Doppiaricerca Media that demand continues to be strong, and is growing, for the year-round gifting of flowers for all occasions.
Floral arranging and the gifting of flowers has been traced back to Egyptian times and now with the sending of flowers on Valentine's and Mother's Day by loved ones, through to them being gifted on birthdays and Christmas growing more popular by the year, the centuries old tradition is as strong and important today as it was in 2,500 BCE
Mr Tony Muller, Marketing Director of Sarah's Florist  in the interview with Doppiaricerca Media said, "It is pleasing to confirm that the trend of giving flowers is showing continuing strong year on year growth and is seen as the favoured way in 2019 to show every emotion from appreciation to one's love for someone. The ease with which we allow visitors to the website to select and order delivered flowers via our online portal has been a real hit and we are seeing greater return customers, sometimes revisiting multiple times a year."
Sarah's Florist Gold Coast create a variety of floral designs for wreaths, bouquets and specialty arrangements. Their business has a significant market share in the corporate and social event world, as flowers are playing a larger part in the decor of special events and gatherings than even just a few years ago. Centerpieces, entryways, reception tables, and stage sets are just a few examples of how flowers are being used in these corporate and social settings.
Doppiaricerca Media has observed that the growing demand being seen is in line with flowers being so popular now in the United States as gifts and staging of corporate events that they are being imported from overseas to meet demand.
About Tony's Florist 
Tony's Florist is a premier online flowers  florist that have a stunning choice of floral gifts; fabulous bouquets, elegant boxed displays, and charming leaf wrapped arrangements, all of which are created from the very finest quality frequently sourced blooms.
All floral arrangements are suitable for a wide range of special occasions from a beautiful bouquet for a birthday to a congratulatory gift to new parents on the birth of their child. Whatever the event might be, there is an exciting array of stylish flower choices as well as gifts to accompany them too. A bottle of fine wine and a selection of delicious chocolates make perfect accompaniments to a birthday bouquet, while who could deny the complementary nature of a plush teddy bear and a bottle of French champagne sent with a charming arrangement of new baby flowers.
Not only can it be arranged for same day flower delivery across the country by ordering before 2pm during the week or by 10am on Saturdays, but delivery can be arranged for up to twelve months in advance.
Important:
Information contained on this page is provided by independent third-party content providers. Icontexto Media make no warranties or representations in connection therewith. If you have any questions or comments about this page please forward them via one of the methods detailed on the Contact Us page.